Universal Joints => Needle Bearing Uni Joints => Needle Bearing Universal Joints
Needle Bearing Universal Joints
With Needle bearings inside the universal joint instead of a standard pin and block assembly, this type of universal joint is capable of much higher speeds than a standard universal joint.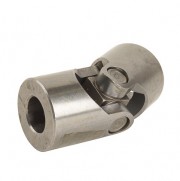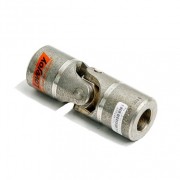 American Needle Bearing Universal Joints

Designed with high quality, pre-lubricated and sealed needle bearings, this universal joint provides the reliability necessary for speeds up to 6000 RPM, and operating angles up to 25°.
Needle bearing universal joints also ensure the precision required for robotics, instrumentation, control equipment, and many other demanding applications. It is available assembled with both no bore or with a pilot bore. Protective rubber boots are available to ensure proper lubrication for up to five times longer universal joint life.
Brand:- Lovejoy