Clutches & Brakes => Clutches
Clutches
We offer a range of Clutches to suit Electromagnetic applications as well as Pneumatic applications. These clutches are made by Miki Pulley in Japan and Tol-O-Matic in The U.S.A.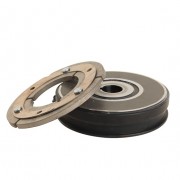 Miki Pulley electromagnetic clutches are light weight, space-saving, combination of thin stator and variety of armature assemblies incorporating patented brake armature. Operates on 24v D.C. Used for starting, high frequency operations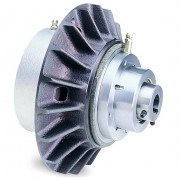 Tol-O-Matic offer a range of Pneumatic Disc & Cone Clutches. They are compact in design and fast to respond due to the low amount of air required to actuate the clutch.