Couplings => Rubber & Urethane Couplings
Rubber & Urethane Couplings
Rubber couplings are the most common coupling in industry today. We carry a large range of rubber couplings from many different companies from around the world like Lovejoy, SIT, Centa, Ruland, Utkarsh & Tschan.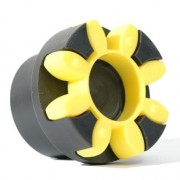 This is the most common type of coupling available in the market today. Naismith Engineering stocks a wide range of Jaw coupling in many different shapes, sizes and element materials.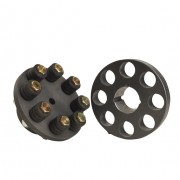 The Cone Ring coupling is very popular. Naismith Engineering stock a full range of Cone Ring couplings in pilot bore and taper bore.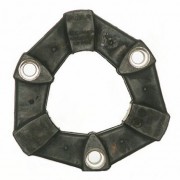 The donut coupling is a very common type of coupling with many different designs available. We stock a large range of Donut couplings off the shelf ready for sale.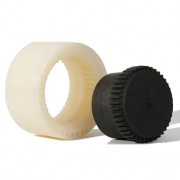 This type of coupling is available from two different suppliers. We stock the most common designs on the shelf ready for sale.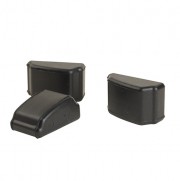 The Centaflex 'D' and 'E' series couplings both use a small triangle shaped rubber element. We keep the full range of replacement elements as well as a range of the hubs and flanges.