Linear Actuators => Pneumatic => Pneumatic
Pneumatic
Tolomatic pneumatic linear actuators include space-saving rodless pneumatic linear actuator designs in band-type, cable and magnetically coupled air cylinder styles. Rod-style Power-Block™ pneumatic linear actuators or thrusters are perfect for short stroke applications.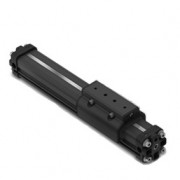 BC2
The BC2 pneumatic band cylinder, Tolomatic's first band-type cylinder design, continues to be a solid performer for a wide variety of pneumatic applications. BC2 pneumatic band cylinders provide multiple mounting options for both vertical and horizontal applications and offer low to moderate load carrying capacities.
Rubber dust band sealing design does not attract metal particulates making the BC2 a good choice for welding powder metal pressing or metal grinding applications
Adjustable cushions for smooth deceleration
Adjustable load carrying bracket provides true tracking and load support
Maximum flexibility and versatile horizontal and vertical mounting
Brand:- Tol-o-matic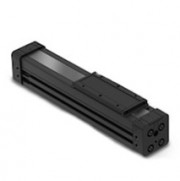 BC3
The BC3 heavy duty pneumatic actuator is specifically designed for large load carrying capacities. BC3 heavy duty pneumatic actuators employ a recirculating ball bearing system capable of handling large off-center loads with consistently smooth motion.
Low breakaway pressure
High moment load capacities
Cost-effective alternative to auxiliary rail systems
Brand:- Tol-o-matic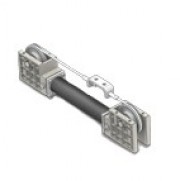 Cable Cyclinder
The Tolomatic double acting pneumatic air cylinder offers the widest variety of sizes and options Double acting pneumatic air cylinders offer a cost savings over rod cylinders when strokes exceed four feet and provide a versatile space-saving design.
Strokes up to 60 feet (1524 mm)
9 different bore sizes from 1/2 to 5 inches (13 to 127 mm) Optional auto tensioners keeps cable rigid and extends cable and gland seal life
3-ported heads for convenient connection
Aluminum tube standard; steel option available for strength
Caliper disc brake option for additional holding force in vertical applications
Brand:- Tol-o-matic