Timing Pulleys & Belts => Timing Belts => HTD Timing Belts
HTD Timing Belts
High Torque Drive belts or HTD have become very popular and Optibelt make several different designs all based on this tooth profile. These include Standard HTD, High Power and High Load Belts as well as Fan Power belts especially designed for the high demands that fan drives put on a timing belt.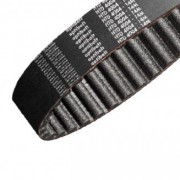 HTD
Intensive development in Optibelt laboratories and confirmed by fields trials has resulted in the powerful Optibelt OMEGA range of timing belts. Years of experience with Optibelt ZR and Optibelt HTD belts have been applied to this new generation of belts. OMEGA timing belts set targets for synchronous power transmission and positioning drives.
Brand:- Optibelt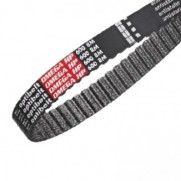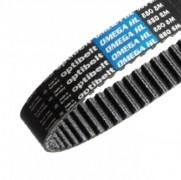 High Load Belting
On drives with high torque and low belt speed, Optibelt OMEGA HL timing belts surpass the capacity of Optibelt OMEGA HP by up to 15%. In addition, the design was optimised so that Optibelt OMEGA HL is much more suitable for drives with shock loading. When used for new drive designs in these types of application, Optibelt OMEGA HL achieves the highest possible functional reliability in combination with an optimum efficiency.
Brand:- Optibelt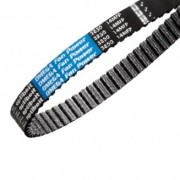 Fan Power
The requirements placed upon fan drives in the oil industry are high. The following product characteristics are expected: long service life, maintenance-free, high level of power transmission and antistatic behaviour in accordance with ISO 9563, non-sensitive to external influences such as temperature deviation and moisture. The special tooth form and the use of particularly resistant materials ensure that the Optibelt OMEGA FanPower fulfils these fan drive requirements without compromise.
Brand:- Optbelt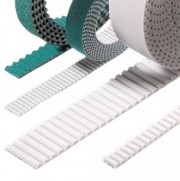 Long Length Belting
Long Length Belting is available in both rubber and polyurethane materials to suit Classical, HTD and Metric T & AT tooth profiles. We stock a large range of this product on the shelf in a variety of widths ready to go.
Brand:- Optibelt