Couplings => Rubber & Urethane Couplings => Centaflex D & E
Centaflex D & E
The Centaflex 'D' and 'E' series couplings both use a small triangle shaped rubber element. We keep the full range of replacement elements as well as a range of the hubs and flanges.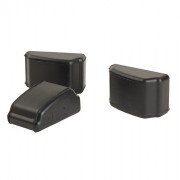 Centaflex D
The 'D' series is a very reliable, well-proven coupling for generator sets, centrifugal pump sets and other similar drives. This range was designed for diesel driven generator and similar drives, and the wide range of flanges available will allow the coupling to be mounted directly on to most engine flywheels. The 'D' series couplings comprise six design sizes for nominal torques from 250Nm to 20,000Nm. This range will, in practice, cater for all diesel engines from 3 cylinders upwards, to include ratings up to 2,500kW at 1500 RPM.
Brand:- Centa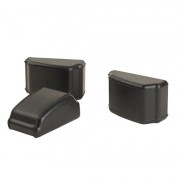 Centaflex E
The 'E' series coupling is very similar to the 'D' series but has been designed to be mounted shaft to shaft on electric motor applications.
Other features and benefits include:
Simple, rubust, safe in operation, compact, fail safe.
Damps vibration and shock loads.
Accepts axial, angular & radial misalignment.
Brand:- Centa