V-Pulleys & Belts => V-Belts => V-Belts
V-Belts
We stock a large range of Optibelt V-Belt products and we have access to the full Optibelt range including The Standard SK product as well as the Red Power, Blue Power and Cogged belts for small diameter pulleys.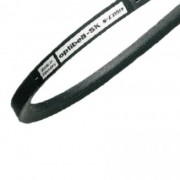 Standard V-Belts

The wrapped Optibelt SK wedge belt has been developed with mechanical engineering in mind. It transmits substantially more power than the classical V-belt with comparable top width, e.g. section SPB and section B/17. The wrapped wedge belt has the famous Optibelt S=C PLUS attributes with an efficiency of approx. 97% and is suitable for use in sets without additional measurement. The Optibelt SK high performance wedge belt is preferred for use in heavy mechanical engineering with very high load requirements, which can be over 2000 kW
Machine construction, Crushers, Compressors, Construction machinery, Blending systems, Agricultural machines, Combine harvesters, Choppers, Gardening equipment, Lawnmowers, sacrifices. Due to its multitude of application possibilities, the Optibelt VB is the classical model amongst the drive belts. The qualities of this product come into their own when dealing with difficult drives in agricultural machines just as well as when dealing with extraordinary drive solutions, for example with V-flat drives in machine construction. Optibelt VB classical V-belts are S=C PLUS and therefore unmeasured and can be used in sets. As the classical V-belt, the Optibelt VB is used in many areas of the general machine construction sector as well as being used for special drives
Brand:- Optibelt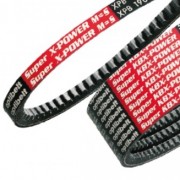 Cogged V-Belts

Consistent further development of the production process, improved materials, low stretch polyester cords and optimised moulded cogs are the basis for this new belt generation. Optibelt Super X-POWER M=S allow complex drive solutions in the whole area of machine construction under the most difficult conditions and extreme operational demands.

Brand:- Optibelt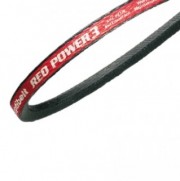 Red Power 3 V-Belts

The application examples are endless, as the Optibelt RED POWER 3 is available in lengths ranging from 1,200 mm to 12,000 mm. The next generation of RED POWER 3 V-belts and kraftbands produces results that are really worth talking about: up to 50% more power while at the same time cutting costs by up to 35%. Improved production processes and consistent development of basic products have led to these excellent results. The cost savings are explained as follows:
Fewer belts + Narrower pulleys + Saving in drive space = lower costs

Brand:- Optibelt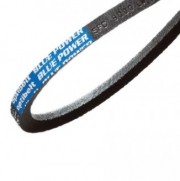 Blue Power V-Belts

The new, wrapped high-performance wedge belt Optibelt BLUE POWER has a high-strength aramid cord and as an individual belt, as a set or as a Kraftband is particularly suited for large, heavily loaded drives. The capacity of an Optibelt BLUE POWER wedge belt is about twice that of a wedge belt with standard technical design. This corresponds to additional performance of up to 100%
Brand:- Optibelt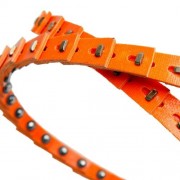 Nu-T-Link
Nu-T-Link & Super-T-Link is well established throughout the world as the V-belt that successfully overcomes many of the problems previously associated with standard V-belts. By utilising a composite polyurethane and polyester material Nu-T-Link & Super-T-Link ensures an extended operational life over rubber based V-belts.

Replacing V-belts can often be a complex and time consuming chore. In many cases the drive assembly often needs to be dismantled to gain open access to both pulleys. However with the unique and patented 'T' link construction, the belt can be joined without dismantling the machine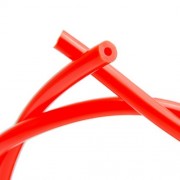 Red-Go Hollow Round Belting

Red-Go Polyurethane belting is ideal for conveying, live rollers and many other drives. It can be made up to any length and is quickly cut to length and installed on the job requiring no special tools.

Available in 5 different sizes 5mm, 6mm, 8mm, 10mm & 13mm