Utkarsh Metaflex Couplings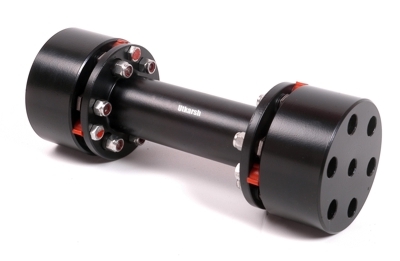 Naismith Engineering are now selling Metaflex Disc Couplings from Utkarsh. Utkarsh Transmissions have been providing coupling solutions for over 25 years around the world. With ISO 9001 certified and a strong Quality Policy, they are a trusted and dependable providers of flexible couplings on a global scale.
Their Disc type Metalflex couplings have a high power to weight ratio while still being able to work at high temperatures. They are also Zero Backlash so they are great for applications that require a high precision alignment. These couplings are now available off the shelf ready for immediate dispatch.
Other features of the Utkarsh Metal Disc Couplings include.
Accommodate angular, parallel and axial misalignments
Visual inspection of transmission elements
Low axial stiffness with high torsional rigidity
High speed capacity
With and without spacer couplings
Varying spacer lengths
Torque range up to 13367 Nm
Couplings to API specification available on request
For more information on the Metaflex Disc coupling please look it up on our product list or click on the link below.
Back to News