Introducing: Stainless Steel Uni Joints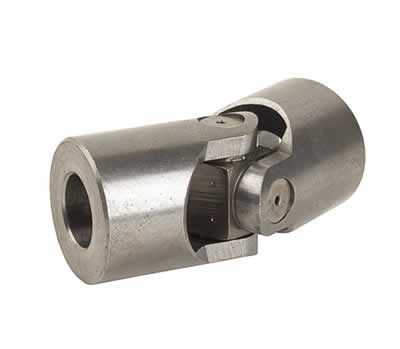 We are pleased to announce that Naismith Engineering has now expanded its range of Universal joints from Mario Ferri to include Stainless Steel Uni Joints. Made from 304 Stainless Steel to give you high Anti Corrosion resistance for applications in corrosive environments or applications exposed to damp or wash down conditions. These universal joints have the same operating characteristics as the standard Mario Ferri universal joints. They have a max speed of 1000 RPM and can work at a maximum angle of 45 degrees for a single joint and 90 degrees for a double joint.
We are currently carrying the new Stainless Steel Universal in the unassembled form in both the Single and Double version. This makes them easy to bore and key before a very simple assembly process. These Universal Joints are suitable for bore sizes up to 38mm.
We continue to carry Stainless Steel Universal joints in American Standard from Lovejoy, However the Marrio Ferri Universal Joint is shorter allowing it to fit in to applications that the Lovejoy Universal Joint will not.
Back to News