Vulkan Drive Tech Couplings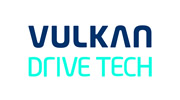 Naismith Engineering are pleased to announce their appointment as a Distributor of Vulkan flexible couplings.
VULKAN Couplings is a product of VULKAN Drive Tech, and a division of the globally recognized VULKAN Group which is over 125 years old. They develop & produce a range of PT products for variety of applications.
Flexible couplings, rigid couplings, industrial clutches and brakes, shaft systems, backstops and resilient mounts are all available now that we are a distributor for Vulkan. Naismith currently stock and sell their Flexible Couplings FLEXOMAX G which are interchangeable to Tschan Nor-Mex. Their FLEXOMAX GSN interchange with Tschan-S.
VULKAN Drive Tech is also oriented to custom drive solutions, for applications such as: agricultural equipment, test bench technology, industrial machines in general as well as railways and transportation technology. R&D activities include looking into new materials, new products design, products development, in-house testing and always looking for continuous improvement within Drive Tech.
Current stock of Tschan couplings will be replaced by Vulkan couplings as our stock runs out.
VULKAN FLEXOMAX G
Fully interchangeable with
Tschan Nor-Mex

VULKAN FLEXOMAX GSN
Fully interchangeable with
Tschan-S
For dimensional and technical information on Vulkan products click here.
Back to News