Introducing Anti Vibration Mounts
Naismith Engineering are now selling a wide range of Anti Vibration mounts from Tecnidea in Italy. Tecnidea have been making this range of Tensioning devices and Anti Vibration mounts for nearly 30 years. There are many different types of Anti Vibration mounts that are fully interchangeable with other well-known brands like Rosta and Resatec.
The basic principle of the Anti Vibration mount is quite simple. One square tube fits inside another tube offset by 45°. The two tubes are separated by 4 rubbed cylinders. These rubber cylinders allow for movement up to +/-30° while dampening the vibration at the same time. The VIB rubber suspensions can be used in several applications such as: springs, shock absorbers, decelerators, oscillating supports or anti-vibrating supports. VIB oscillating mountings work in a range of temperatures varying from -40°C to +80°C and under a wide range of environmental condition. Standard Anti Vibration mounts are all coated with oven baked paint at 200°C. This ensures they are robust enough to be used in the harshest environments.
The Anti Vibration mounts can be broken down it to two main product lines: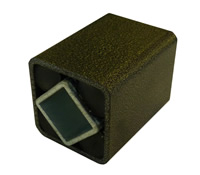 THE BASE ELEMENTS

Based on the rubber technology that is shared across the tensioner range from Tecnidea, the possible applications for these VIB elements are limitless. They are the foundation of the VIB mounts. More info »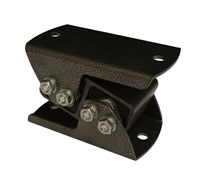 THE VIB MOUNTS
This product range takes the base Elements to the next level with many different styles and arrangements available as standard. More info »
Naismith Engineering also sell a full range of belt and chain tensioners from Tecnidea. Check out our website for more information on all of the products from Tecnidea.
Back to News